BLACK BEACON Announcement
by
ryankl
BLACK BEACON is starting in HEAVY METAL #303 – out on November 25, with order code SEP201284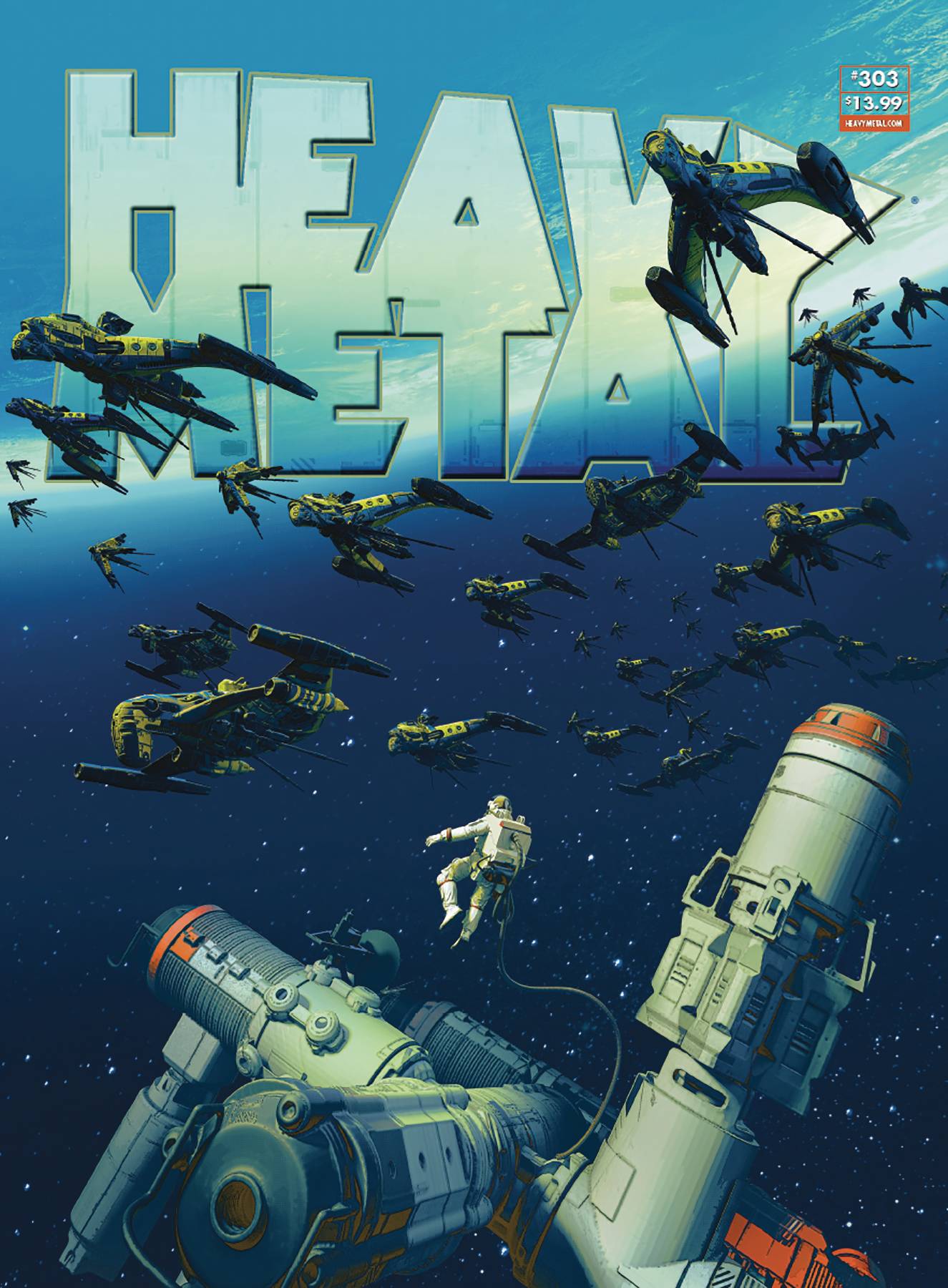 This huge sci fi tale from illustrator Sebastian Piriz [HEADSPACE, DISASTER, INC.] and writer Ryan K Lindsay [ETERNAL, NEGATIVE SPACE] will run through issues of the anthology magazine into 2021.
The story is about Earth receiving a message to travel across the universe to a location where a new level of connection and understanding can be forged. But when a team arrives, they find they are too late to the party and it's all sideways, so it's as if CONTACT took us to SAGA.
Niko is the historian of the group who lands on the Dyson Sphere and tries to piece together some kind of understanding of what's happened, who is there, and why they should leave as soon as they can. Along the way, she's going to meet some very interesting lifeforms, get into some deadly situations, and learn some truths that are absolutely intergalactic.
Sebastian and I are really excited about sharing this story as we think it's beautiful, important, and deeply wild. You should have a blast reading this, but be left with a little something to chew on while you wait for the next instalment.
BLACK BEACON, a tale of intergalactic iniquity and universally unsettling truths. Starting this November in the pages of HEAVY METAL #303
We can also let you know that in March of 2021, BLACK BEACON will get its own release in single issue format at a $2.99 price, where the back matter will be filled with lore, extra material, art stuff, and it's going to be awesome to put these out into the world. Hit up your store now with preorder code OCT201430
Here's the unreal cover with the Heavy metal Elements dress design.