Today is the day, race to your comic shop right now to get your hands on my latest sci fi masterpiece with Sebastian Piriz – BLACK BEACON!
Just nab a copy of HEAVY METAL #306 – with two separate covers, I dig that B cover!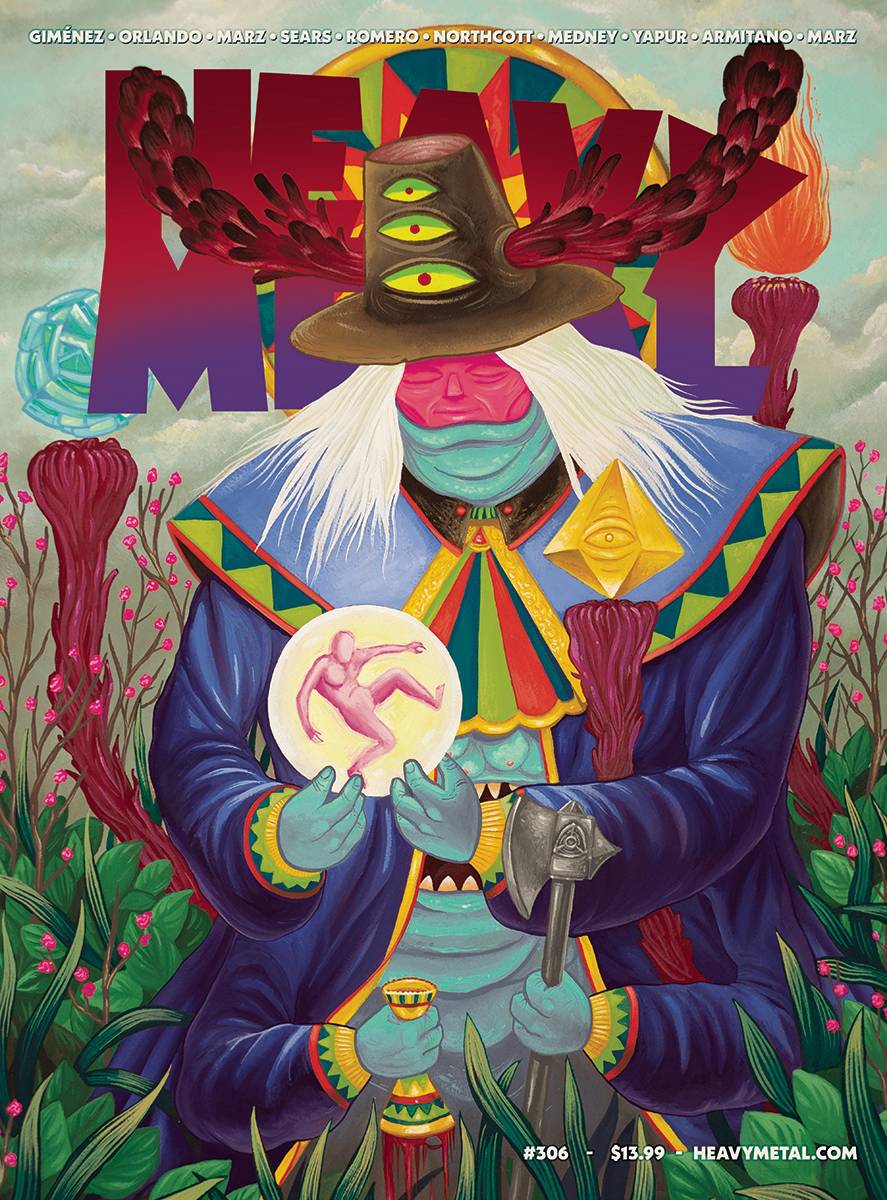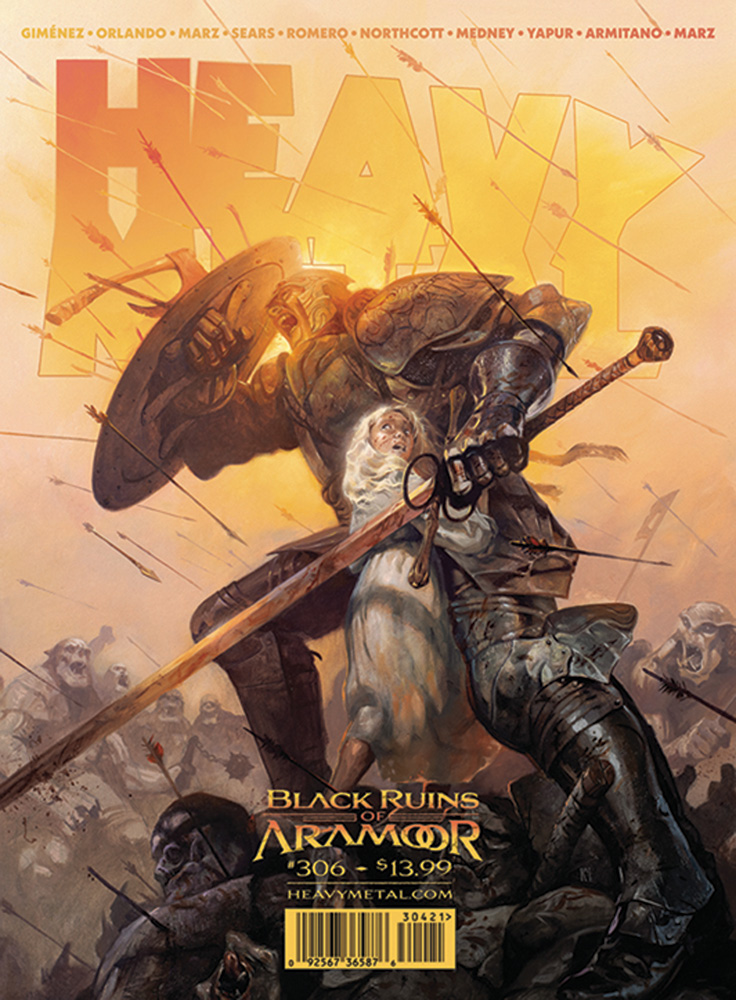 Why?
Well, Seb and I have the first chapter of our latest collaboration contained within the filthy hallowed halls of the world's most awesome sci fi and fantasy magazine! BLACK BEACON is a huge sci fi story that's playing with two lead characters on the largest scope we could possibly conceive of. There's an intergalactic space station out there bigger than our solar system where someone wants everyone to come along and meet up. The beacon made it sound like a utopia, but what Niko finds upon her arrival is a lawless expanse where everyone is out for themselves and she's so late she doesn't even have a seat at the table. A story of survival, truth, and experience lies in front of Niko if she can figure out who to trust and what to do before the secret of her journey catches up with her.
I like to say – what if CONTACT led us to SAGA?
And we go big with that thought. We open on Niko crash landing on the sphere, and things going sideways instantly. From there, we try to find her a home, some safety, but the worlds that have combined to make this central meeting ground are clashing, and it's all in a pretty depreaved and iniquitous state.
I gotta tell you, though, Sebastian Piriz has gone HUGE for this book. His alien designs, his technology, his emotion – all are on display in a masterclass of art meets discovery meets creation, meets epic.
I am incredibly in love with what he's brough to this world, and every issue he seems to level up. Page layouts and beats within scenes and character thoughts all shine in just the right sequence. This book is The Piriz Showcase, and don't you forget.
I've loved writing this story/world for the past year, and I'm hugely looking forward to showing people what we've got in the full 6 chapter plot. But it all starts here, finally, and I hope you dig how we kick things off. It's going to be a wild ride, but hopefully we strap you in tight enough to stick around, but maybe also tight enough so you gotta work for each breath.
HEAVY METAL #306 is in stores from May 12 – pick up your copy now for the launch of BLACK BEACON, the new wild frontier of sci fi.