EVERFROST gets a Foreword by Lonnie Nadler
by
ryankl
I am really psyched, and genuinely honoured, to announce that the EVERFROST tpb lands in December with a Foreword written by one of my favourite modern writers Lonnie Nadler!
You can still preorder the trade collection of all 4 issues of EVERFROST at your LCS so it's ready for you when it hits shelves in early December! Here is all the info you'll need.
We got two lovely pages of erudition from Lonnie Nadler for this collection, and I asked him along for the ride because he's someone I massively admire, but he also fit the sensibilities of this book perfectly. It's a big sweeping sci fi epic told in very specific and formulated chunks across 4 issues. It's got structure, and huge ideas, and meaning behind it all and that all made me think of Lonnie.
To recap the brilliant work Lonnie has done, which I'm sure you've read, let me go through my highlights!
Before any comics were made, I met Lonnie at the Seattle Sheraton in 2013 and he instantly stood out as a Good Bloke. That kind of introduction is something you always file away for later use. And so, later, in 2017, when I'd meet him again, it would be as I tabled at ECCC with Eric Zawadzki who was in the midst of producing THE DREGS with Lonnie and co-writer Zac Thompson [another Good Bloke].
Now, I loved THE DREGS, it's this insanely smart and disgustingly beautiful homeless noir story that grabbed me by the collar and shook me awake with each issue. So, naturally, I was stoked to make time with Lonnie throughout that weekend to talk comics, movies, and life alongside some burgers or just the buzz of the showfloor.
Since then, Lonnie has continually ascended in comics opportunities and quality. Putting out a few more creator owned books eventually led to some Marvel opportunities for him and Zac, which they both ran with through some wild storylines, and the whole time I could see Lonnie putting meaning into his writing, wanting everything to matter and be quality and use comics as part of the story, not just the final delivery method.
It's then that Lonnie wrote BLACK STARS ABOVE with Jenna Cha co-creating as artist, and the book absolutely floored me. It's eerie and beautiful and such a delight for the brain to read. It might be Lonnie's masterpiece, which says something as it stands atop an already hugely impressive career.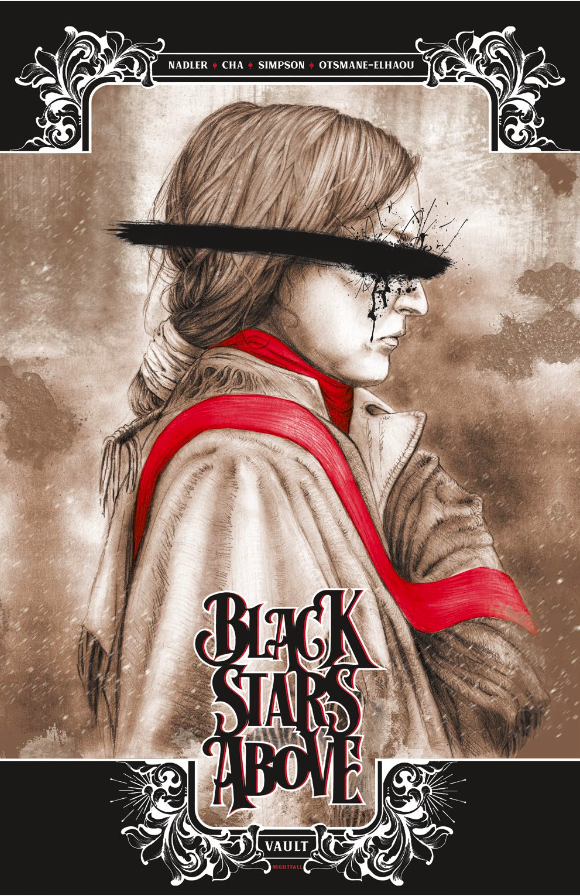 So, yes, when it came time to think of someone to write a Foreword for EVERFROST, there was only one name I thought of. Lonnie had already read the first few issues and given me some lovely feedback in am email, so I took my shot and was grateful he said yes.
The way I work with Forewords is I think of the one right person for the project and then I ask and hope. With every book I've written so far, I've asked just one person, and have usually been lucky enough to get them. If the book has no Foreword, it's because that one person declined, or didn't manage to make it in time. I was lucky enough to have Lonnie agree, and step up well before the deadline.
As such, this EVERFROST tpb now has this extra reason to buy it, so you can get more erudite words from Lonnie Nadler into your brain. You can also do this by subscribing to his amazing newsletter, so go do that now.
Thanks for choosing to preorder the tpb, indie comics are a small gig, and every single order matters, and tells stores that this book will sell, so then they'll add another order for 1-2 for the shelf, particularly important as this lands right at the start of the holiday buying season. Thanks for telling your mates, or sharing my good word about the story, or for just being awesome. It is all appreciated.
EVERFROST the trade collection lands in December, preorder from your LCS today to get this epic sci fi tale from me, Sami Kivela, Lauren Affe, Jim Campbell, and Dan Hill, all through Black Mask Studios!