It's been a while since I released a one-shot comic. I love one-shot comics. They punch hard because they don't need to save energy for later, they just run at you and swing.
And Jen Vaughn and I are swinging really hard on this one.
BACKSTORY
This comic is the tale of four teenage girls who come into possession of a superhero's ring.
This tale is Lord of the Flies meets Yellowjackets with Green Lantern's ring.
This comic is a supervillain origin story.
This is a tight short story I've been dying to share with the world, and now it is upon us!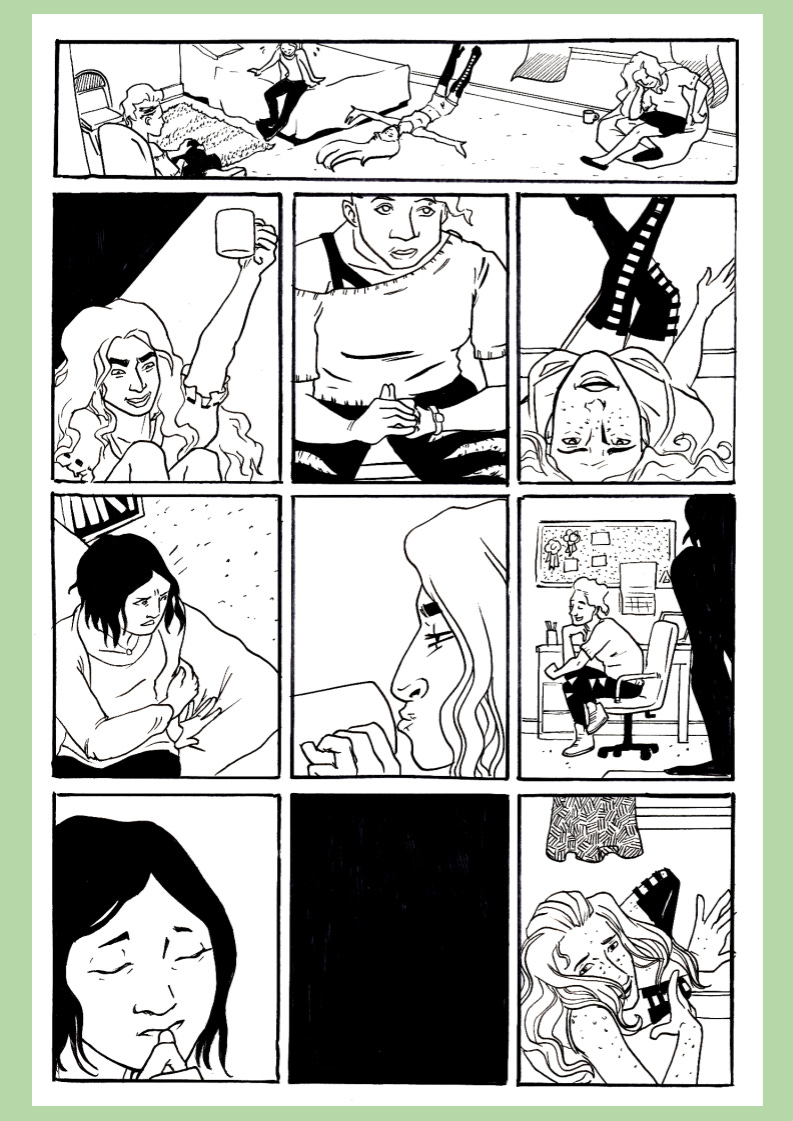 Jen and I have taken this comic to Crowdfundr because it's a new crowdfunding platform that we believe in. We are huge fans of options within creative spaces [more publishers, more distribution channels, more avenues to success and collaboration and reading].
With your help, we can reach $3,000 to get this comic absolutely finalised, printed up, shipped out, and enjoyed around the world.
The main ways to help are:
$5 digital deluxe
Back us at this level and get the PDF, and the B+W version, and the script, and some other old pdfs from me and Jen
$10 print copy
We'll send you a copy of the finished comic! Plus all the digital stuff :]
Share the link!
Just copy/past this slice of text – https://crowdfundr.com/backstory – and put it out to mates in a chat, in your newsletter, onto your feeds; any and all links shared help us get our story in front of the people who might want it, but don't know it exists yet.
Jen Vaughn
I've been friends with Jen a long time [she's super supportive, hilarious, and the reason I got to have dinner with Pia Guerra [co-creator of Y: THE LAST MAN one time!]. Jen is a creative superstar [in comics and the RPG world] and she's brought absolute thunder to the art, design, inks, and story in this comic. I'm so excited to share her work on this comic with the world.
Jen is your next new favourite artist.
Me [Ryan K Lindsay]
I love writing comics.
I also love writing one-shots. I've written, and crowd funded, a whole bunch of them before!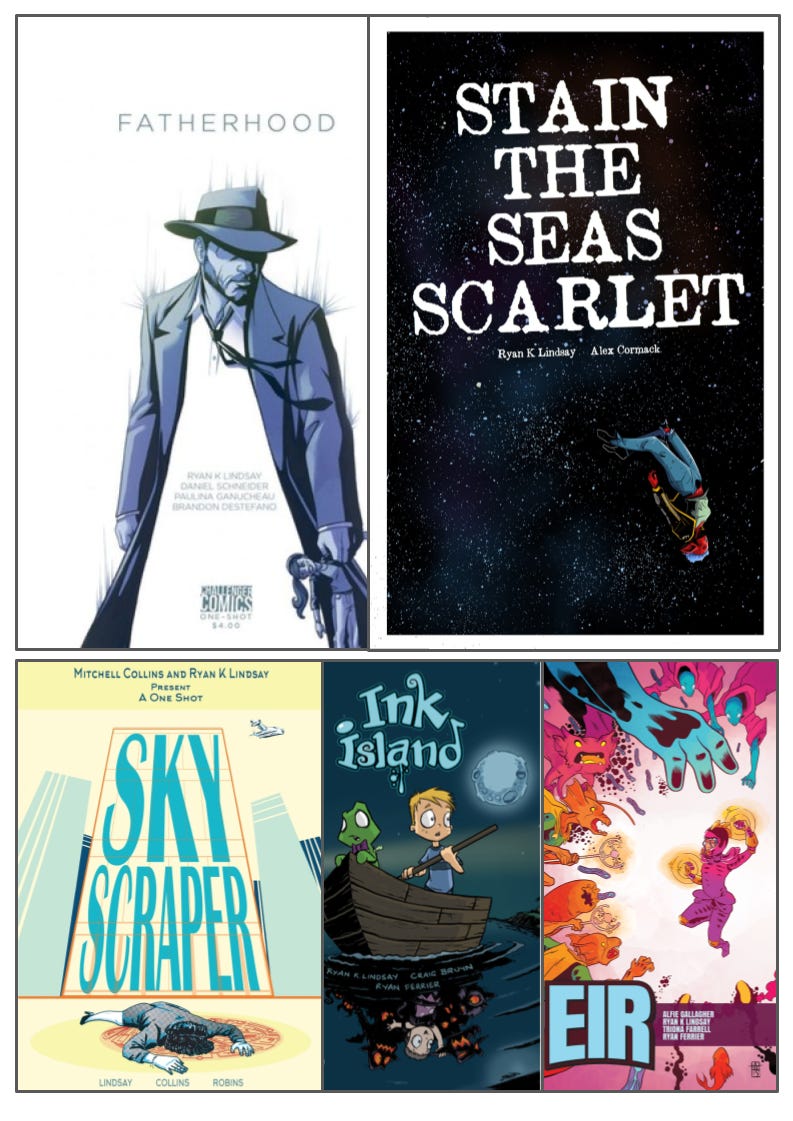 BACKSTORY sits in this wheelhouse completely. It's a big idea, wrapped up in some crazy moments, and it absolutely wants to emotionally kick you into next week.
Over the next month, Jen and I will push this story/campaign around and hope you all dig it. There are some other cool comics currently funding on Crowdfundr – check out this article on the esteemed Comic Book Yeti for details and links!
tl;dr – I've made a new comic with Jen Vaughn, it's awesome, help us by preordering it now!